Does your garage need a good clear out?
Is your garage the place where everything and anything ends up?
Absolute Waste is the answer to all your garage problems freeing up that much needed valuable space.
Absolute Waste can clear and remove all your old junk from the garage
Our professional teams clear all different types of garages regardless of size or amount of rubbish and we do all the loading so you don't have to lift a finger.
At absolute waste we can clear all your old junk that has been hiding in the garage such as broken bikes, old children's games, old garden furniture, fishing rods, golf clubs and anything else that is hiding in there!
To find out more, call our friendly team on 0203 7946046 or get in touch with us via our contact page.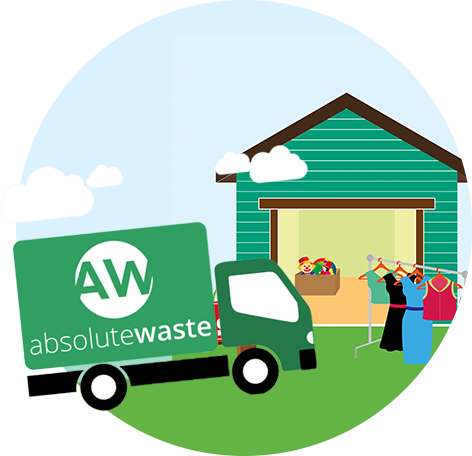 We can also come the same day to provide you with a free estimate and if you're happy with our price we can start the job there and then. Our drivers always give customers a 30 minute courtesy call, so there is no need to wait in all day. All you have to do is enjoy your new garage with all that extra space, meaning you can put more items in there or even give the car back its old home!